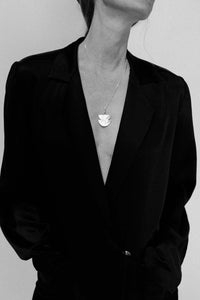 Symbolic Omens
Symbolic Omen Pendant Necklaces hand forged in the Land of Enchantment to guide you along your journey.
Read more
Conscious Manufacturing
We put our soul into each garment while being kind to our environment. Our production is made is small batches, instead of in manufacturing large volumes.
Every time you shop with us you're supporting skilled artisans and a more sustainable future. We use the best quality natural fabrics and the highest skilled tailors that create a quality and beauty that will last a lifetime.
Made in USA
Stairway NFT
Released exclusively at Art Basel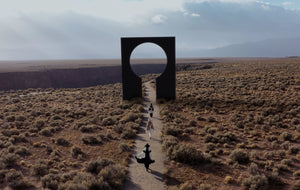 Petecia Le Fawnhawk weaves together her gravitational mediums of art, monolithic sculpture, fashion and music to create "Your Spirit is Monumental," an immersive meditation on nature, art and the silent power of existence. 
 
Words by Alan Watts, generously offered by his son Mark Watts, with a portion of the proceeds going to the Alan Watts Foundation. Original song written and created by LeFawnhawk in collaboration with SUR in its debut release.
Place Bid